If you search how to hack Facebook account on Google or anywhere else you will probably find many websites. They will ask you for the account id and then they will give you the survey page. The survey never works. Even if you complete the survey, you will not get the password. Therefore, it will be of no use. Some might not even get access even if you completed the survey. This is hot these websites work. They will never give you anything and they will just make money with the survey.
We are here with some of the best methods you can use to hack Facebook account without survey.
#1 Phone monitoring tool
The best method you can use to hack Facebook account without a survey is by a phone monitoring tool. The target device must be using Facebook on a mobile phone if you want to use this trick. So, we will be using a phone monitoring tool here. For the people who don't know, a phone monitoring tool is a tool that will help you spy on any device. It will help you see the messages of the phone, password of the phone, and even spy on various other things. In simpler words, you are not hacking their Facebook account. Instead, you are hacking their entire phone.
The best tool that we found on the internet is JJSPY. The JJSPY tool allows you to do a bunch of things that many other tools won't. It allows you to find out everything about the phone. The tool allows you to see the details of the person by allowing you to spy on their mobile phone. There is a keylogger tool which is the hot favorite feature of all the people. The keylogger tool will save all the letters that are pressed on the phone. If the person will log in to Facebook then email and the password will be saved in a file. You can directly view that file. The password is written there will not be in stars. It will be in plain text. Hence, you can easily spy on anyone with the help of this method.
Steps for android
These steps to hack Facebook account without survey are only applicable to android. After this, we will see how you can hack Facebook account without a survey for the people who are using iPhone.
First of all, you ill have to buy the JJSPY tool. Make sure you buy the android plan
Now, you will have to take the android mobile of the person and install the JJSPY tool in it.
Next, you will have to configure the app. Just open the app that you installed and then you need to enter JJSPY details there
Your next job will be to exit the app
Now, you can log into your JJSPY account and you will see the complete data of the person.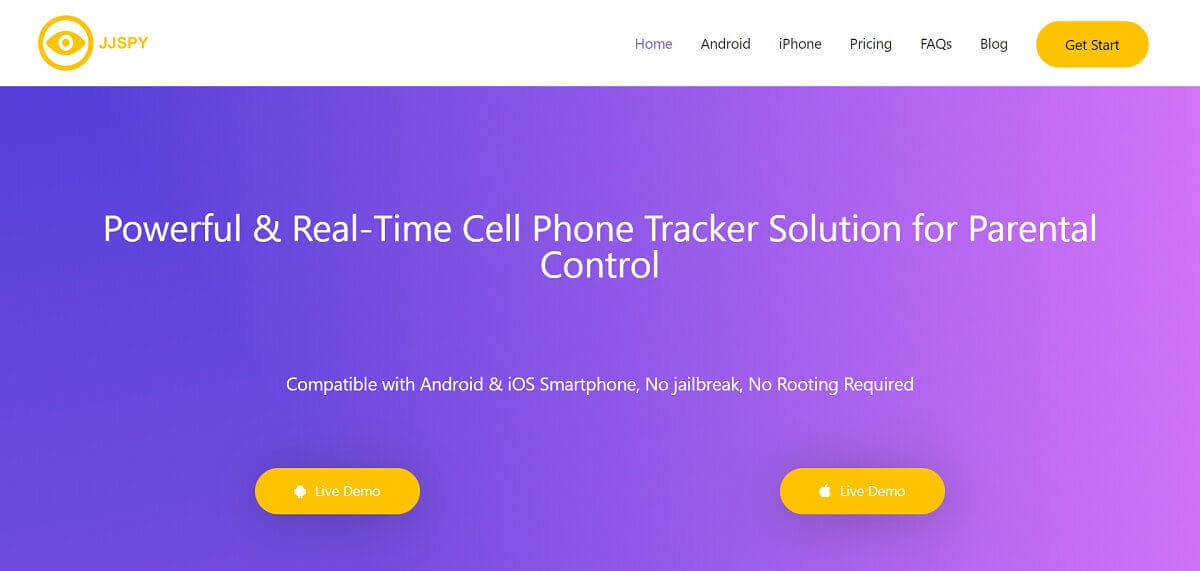 Steps for iPhone
Here are the steps that you need to follow on the iPhone device to hack Facebook account without a survey.
You will have to first buy the JJSPY tool. You will have to buy the iPhone plan if you want to hack an iPhone
Once you selected the iPhone plan, you can log in to the account
Inside the JJSPy account, you will have to enter the iCloud details fo the iPhone user
You will have to enter the iCloud email and password
Once you enter it, you will see a list of all the connected devices
You will have to select the iPhone that you want to spy on
Now, wait for some time and you will be all set to spy on the iPhone.
You will be automatically taken to the spying page. You can then log in to your JJSPY account to see the data of the person.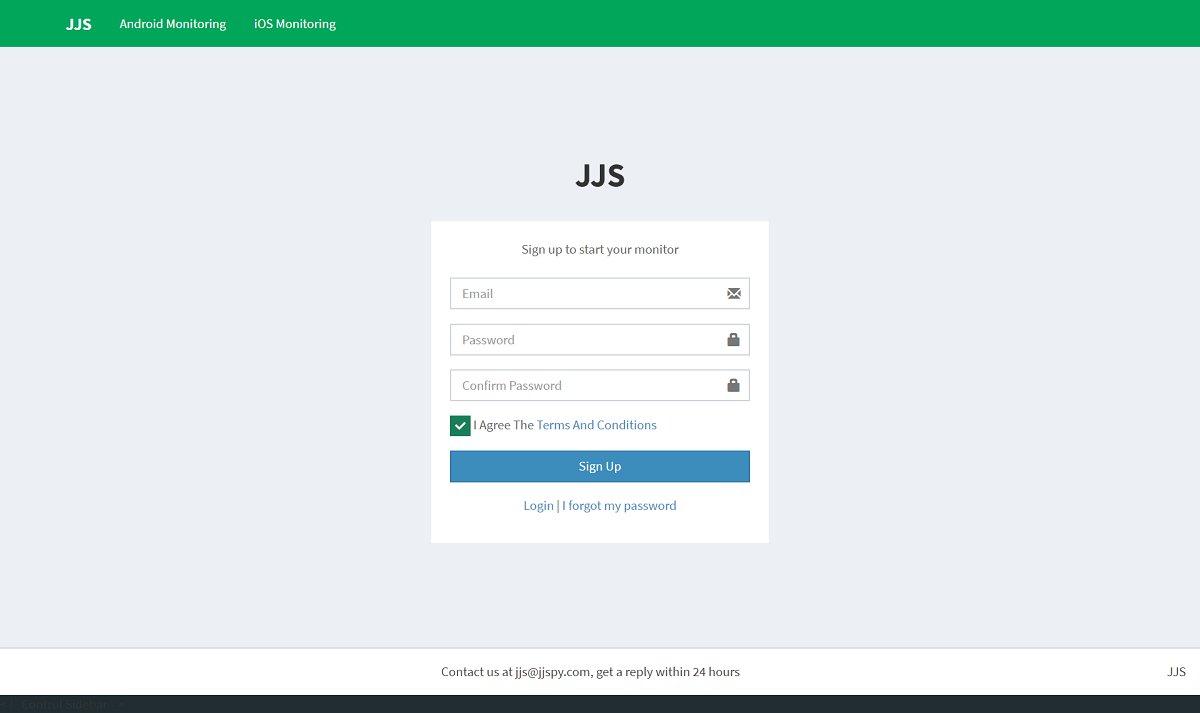 Please note that the same trick also works on the iPad. You need to follow the same steps or iPad too.
Pros
You can spy on a complete device.
It allows you to spy on android mobile as well as on iPhone
There are features such as keylogger to see the complete data
An auto call recorder feature is also available.
You can see the live stream of the screen or camera.
No root or jailbreak required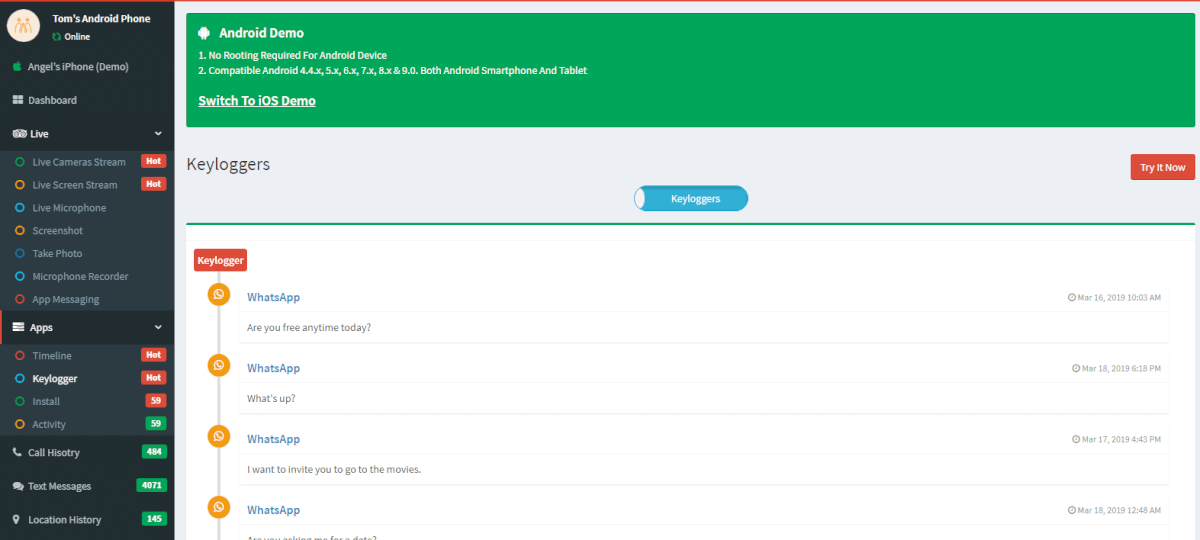 Cons
You will have to pay for the tool. Although the tool is affordable you will have to make the payment to use it
It is limited to the android and iPhone
You will need to install the app on the target android device and if it is iPhone, you will need the iCloud email and password of the person
#2 Password guessing
The second technique that you can use to hack Facebook account without survey is password guessing. As the name says, it works on a simple principle. You will have to guess their password. This is one of the easiest techniques that you can use. It doesn't require any tool or technique knowledge; you can start doing it easily. Therefore, if you are completely new and you want to try out something, this technique can be a little helpful. You can try it and then see what's going on.
Most of the people have kept easy passwords which are too easy to guess. Anyone who has proper knowledge can crack it. Therefore, we will be seeing the exact way to find and guess the passwords of any account. So, here are some of the ways you can use to guess the account password.
Ways to guess the password
You can try out their name at first. Different combination fo the name is always the choice of many people
Write birthdate and then combine it with the above one
Find about their crush, partner, or date. Try their names.
You can so try out the birthdate of their partner. It works sometimes
If they have any pets, you can try out their pets name,
You can also try to write their favorite word or thing they like the most
You can try a combination of some of the things above
If you know any of their previous passwords, not particular of facebook but any other, you can try them on Facebook. Some people write the same passwords everywhere. So, you can easily get into their account in this way.
The other way to do it will be using one of their best friend's names.
You can try common passwords like 123456, ABC123, qwerty, etc
Pros
It will not cost you anything
It works on most of the people if you are a little smart
Cons
Facebook will surely block your id after a couple of events
If you try more times, Facebook will notify the person about suspicious activities. Not only your plan will fail but also your IP will be restricted
It requires constant thinking and you will need to spend some time to figure out the password combination
There are thousands of combinations that you can try. It is nearly impossible to try them all. Therefore, not all people use this.
#3 Phishing
The next way is phishing. This was one of the most common techniques that people were using for the past many years. This is the place the attacker will create a fake phishing page. In other words, it is exactly similar to the original Facebook website. You will have to send the link to the person. When they open the link, they will think that is Facebook. Thinking it as original Facebook, they will log in to the account. You will get the password of the account easily when they submit the email address and the password.
Please note that using the technique is illegal, we are only sharing here because fo the educational purpose. You also need a website for that. You can get it for free but they can terminate your account anytime if they find out you are doing phishing on that website. Also, you should know the programming and designing if you want to implement this method. So, this would be the hardest one.
Steps for phishing
You will have to get a domain name
Get a website or the hosting
Connect the domain and hosting
Now, you will have to do some programming and create a page exactly similar to Facebook.
You will have to program in such a way that when they enter their email and password, you will get it.
Once everything is done, you can check the link by yourself.
Test the link to see if it is working or not
Now, you can send the link
If they log in to the account, you will get the email and the password. If they don't, you got bad luck.
Pros
There are almost no pros here. If they give their id and password, you will hack their account. Other than this, this method has no pros.
Cons
Everyone knows about phishing. So, one will give their password or the email to you
It will cost you to create a website. Also, they will terminate your account at anytime
You will need the knowledge to abut programming and designing
If they find out that you are sending them a phishing link, they will automatically lose trust in you.
Also, there are very few places where you can send the link. If you send them on Facebook, Facebook will detect the link and will add it so spam or suspicious links. Even Google chromes warn them that this might be a phishing website. Therefore, if they are even a little smart, they will know about it.
FAQ
Can I hack Facebook account without survey?
Yes, you can use tools like JJSPY to spy on the device. It will be the easiest trick you can do to hack someone's Facebook account.
Why does Fb hacking ask for a survey?
These are fake websites and they will never you the real password. It is just a way to make money for them. Even if you complete the survey, you won't get anything
Should I hack a Facebook account?
Depends on your motive, if it is your child's account and you are seeing it for the parental security, you can do it. Otherwise, it won't be legal.
Does any of the real Facebook hacking method work?
You can use JJSPY. It is a tool that will give you info about the mobile phone. It is a mobile phone spying app that you can use. This trick surely works.
Which is the safest trick to hack Facebook account without survey?
You can use JJSPY to hack Facebook account without a survey. It is the best and the safest method you can use. It will also give other details.
Final words
To conclude, these are some of the techniques to hack Facebook account without a survey. Facebook is updating regularly. There are people out there who are working for the security of the company. There is no way you can hack Facebook except these three methods. To be honest, the only genuine method is the first one. When you are using JJSPY, you are not hacking Facebook. Instead, you are hacking the mobile phone. It is possible to hack the mobile phone but it is not possible to hack the Facebook account. Therefore, if you are looking for the best and 100% working trick to hack Facebook account without a survey, you should go with the JJSPY method.
JJSPY is compatible with all mobile phones. Therefore, no matter which phone the target person is using, you can easily hack their account. Make sure you follow all the steps that are listed. You also need to create an account there. So, once you do it, you are all set to hack Facebook account without survey. You can also check the live demo of the JJSPY tool. It is the same thing that you will get after you purchase the tool. The demo is available on the official website