The World's #1 Tracking Software for Android Phones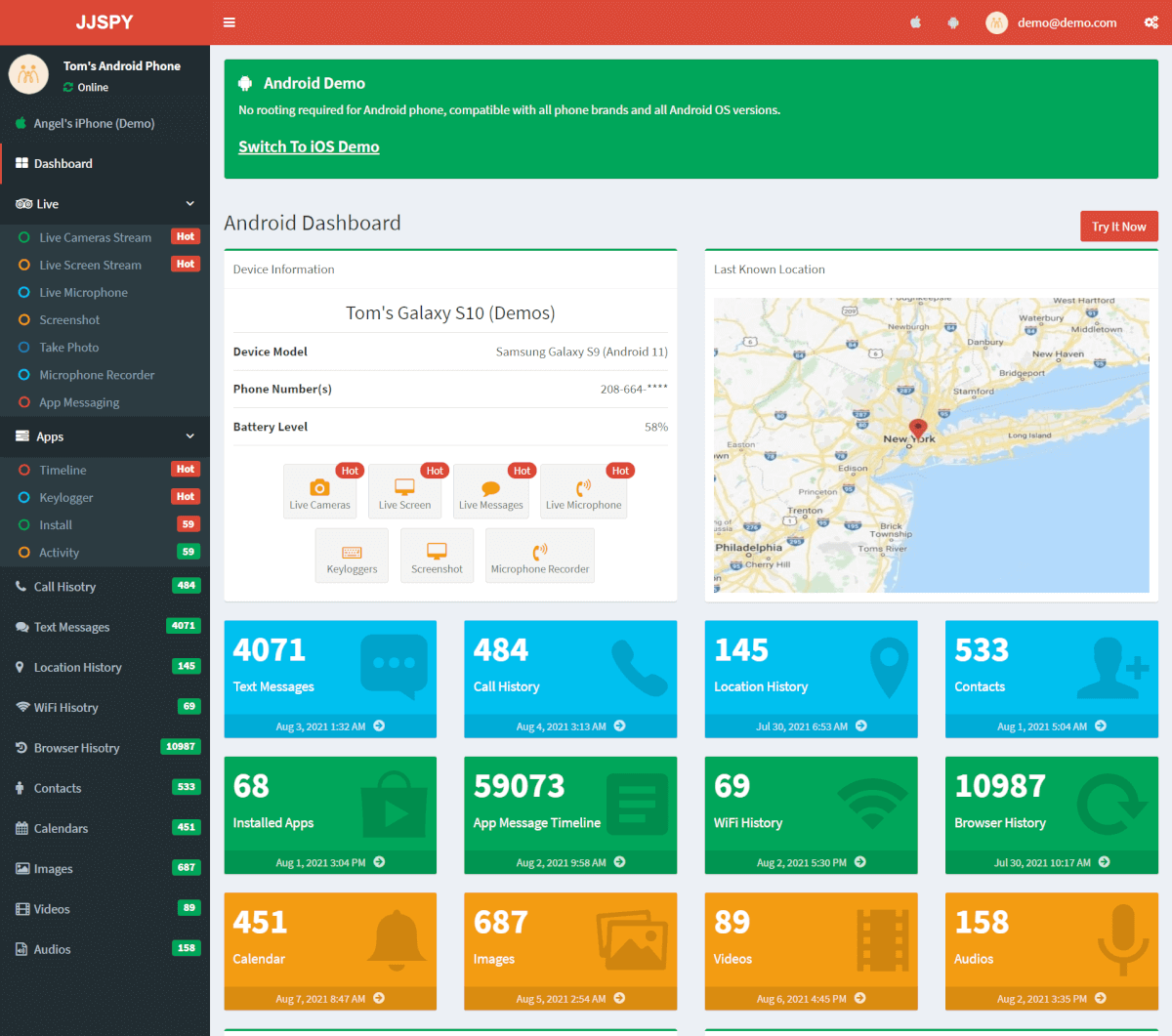 Track Any Activity On Your Child's Android Cell Phone Remotely & Real-Time
Powerful Android Tracking Features

Calls Monitoring
Call logs are a very powerful source of information.Monitor the call logs of your target device to stay up-to-date with their calling activities.You can view call logs to see who has been called, any missed calls and the time and date of the call.

SMS Monitoring
Captures text messages sent or received on an Android phone, See details such as contact names and numbers associated with SMS messages including date and time. This feature is a major requirement for most customers.

GPS & Location
Android cell phone spy uses GPS positioning to show the coordinates of the Android phone. Location linked the map inside your web account and display a path of travel between certain time periods.GPS positions are uploaded at a time interval you select.
Unique Solution, Unique Features
The world's most advanced parental control solution.

Internet Activity
Monitor a list of the websites that your child is visiting and searching for on the phone. All URL website addresses visited using the phone's browser are logged.

Keylogger
See everything that's being typed. Android keylogger lets you see everything that's typed on the phone's keyboard. Discovery search terms, notes, passwords and more.

Messaging Chats
Track your child's social activities on WhatsApp, Snapchat, Facebook Messenger, Viber, Skype, Hangouts, Tinder, and many more.
Keep an Eye on Kids and Employees
The internet is a dangerous place for children. Your employees make or break your business. Protect your interests with JJSPY's advanced monitoring features.
Best Social Media Monitoring Tool
Powerful and Exclusive Features List
3 Steps To Start Monitoring