Are you doubtful about the activities of your wife? Well, cheating is quite common in all relationships. According to IFS research, 13% of women cheat in relationships. And, men are not behind in cheating too because 20% of men cheat in relationships.
So cheating is very common in couples. It is very difficult for a person to keep an eye on a cheating spouse. Most cheaters don't give a hint but their activities are very suspicious. Calling someone a cheater without any proof doesn't give a good impact. Therefore, catching a cheater red-handed is a great job!
Do you want to monitor the location of a person without leaving your office or home? Are you looking for a way to have full access to the cheater's cellphone? Luckily, there are many Couple tracker apps for iPhone and Android available on the internet.
These couple tracker apps help you to track all activities of your spouse within a few hours. Sounds unbelievable? I used to think so but these are fully-working ways to collect all proof you need. Let's get started…
Part 1: JJSPY – An Incredible Couple Tracker App for iPhone and Android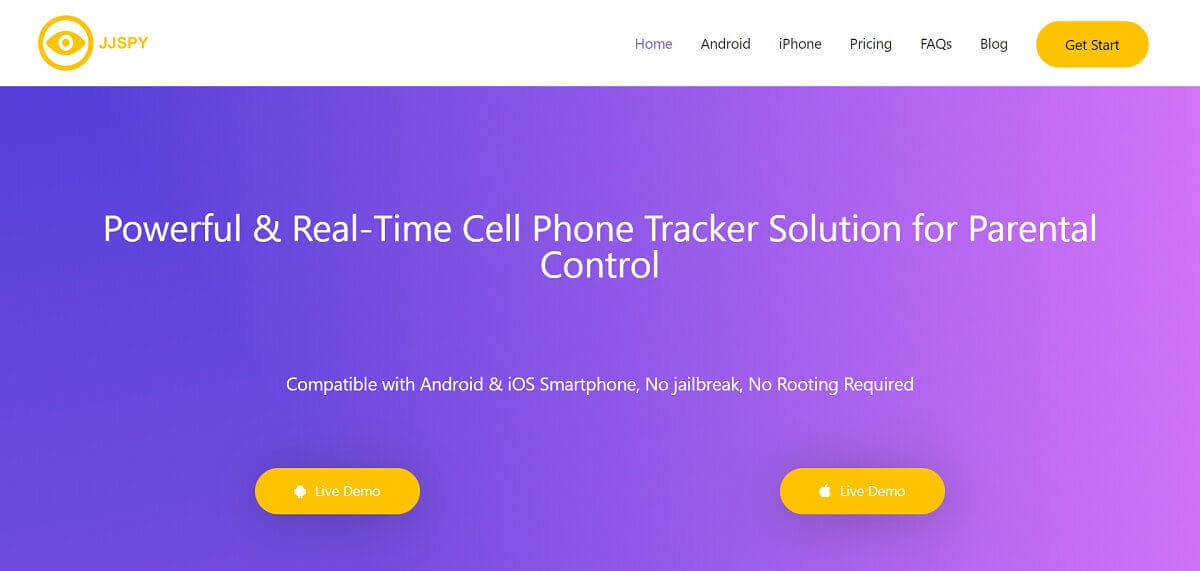 Nothing is better than this way to find out that your spouse is cheating on you. You don't need to monitor your partners 24/7 physically. All you need to install this app on your spouse's cellphone. Rest of the things JJSPY will do itself.
In the past, you had to spend several weeks tracking your wife or husband's activities. However, you can monitor every single activity of your wife or husband. How?
Let's take a brief overview of the different features of JJSPY to monitor your husband/wife's activities.
Incredible Features of JJSPY Couple Tracker App
Here are some exclusive features of JJSPY:
Location Monitoring: In the past, you need to physically monitor the location of your husband or wife. But now, you can monitor the real-time location of your partner remotely using JJSPY.
Live Camera Streaming: Location features tell the exact location of your spouse. But what is he/ she doing? Here come the live cameras streaming feature. You can turn front and rear cameras of the targeted cellphone to know what is going on there?
Live Microphone: The only thing remaining is to know what they are talking about. This feature helps you to turn on the microphone to listen to the live conversation of your partner. Sounds unbelievable? Watch the demonstration of the features for surety!
Live Screen Streaming: Above mentioned features are very hand when your partner is not at home. However, you can stream the screen to watch what's happening on the cellphone's screen. If your partner is exchanging love messages with someone, take screenshots as proof!
Instant Messaging Apps: If you are not free to watch live activities, you can check the text messages of all instant messaging apps. JJSPY can track all popular messaging and social media apps. So everything will be in your hand if you buy this incredible app!
Call Monitor: Calling is another important parameter to take a glimpse of someone's activities. JJSPY gives you full access to the call logs i.e. incoming and outgoing calls with timestamps. If you want to record any call, the recording option is there for you!
Keylogger: It is the most powerful hacking tool that comes with JJSPY. It keeps the record of all pressed keys on the keyboard. The keylogger can track usernames and passwords. So many people use it as a hacking tool!
It's enough about JJSPY features. Because if I cover all 25+ features in this article, the article will become too lengthy. I want to cover some other useful apps that you might find suitable.
How to Use Couple Tracker Apps for iPhone and Android?
Before talking about other couple tracker apps, let's learn how to use a Couple tracker apps for tracking. The process of tracking is very easy. You don't need to have any technical skills to use this application. JJSPY comes with a very imposing layout so you will not face any difficulty in using that.
How to Catch your Cheating Husband/ Wife?
Catching a cheating husband is not a big deal for JJSPY. You can catch a cheating partner red-handed within five minutes. Follow the steps below to install and track the activities of your spouse:
Purchase JJSPY: First of all, you need to buy a copy of this incredible app. The app is available for both Android and iOS users so buy according to your targeted cellphone. Visit the official site of JJSPY for pricing information.
Installation: The installation process is very easy and straightforward. It will take just a few seconds for setup completion. You will receive the complete installation instructions via email after purchasing this app. Instructions are very easy to follow so follow the instructions and complete this process.
Start Tracking: After successful installation, the app will start uploading data on a remote site. You can access the entire data on a remote site within a few hours. And, it also depends on the internet speed.
Part 2: Other Useful Couple Tracking Apps for Android and iPhone
There are some other useful couple tracker apps for iPhone and Android available. So you can give them a try if you find them suitable. Here are other 6 best couple tracker apps for iPhone and Android:
1. FlexiSpy Monitoring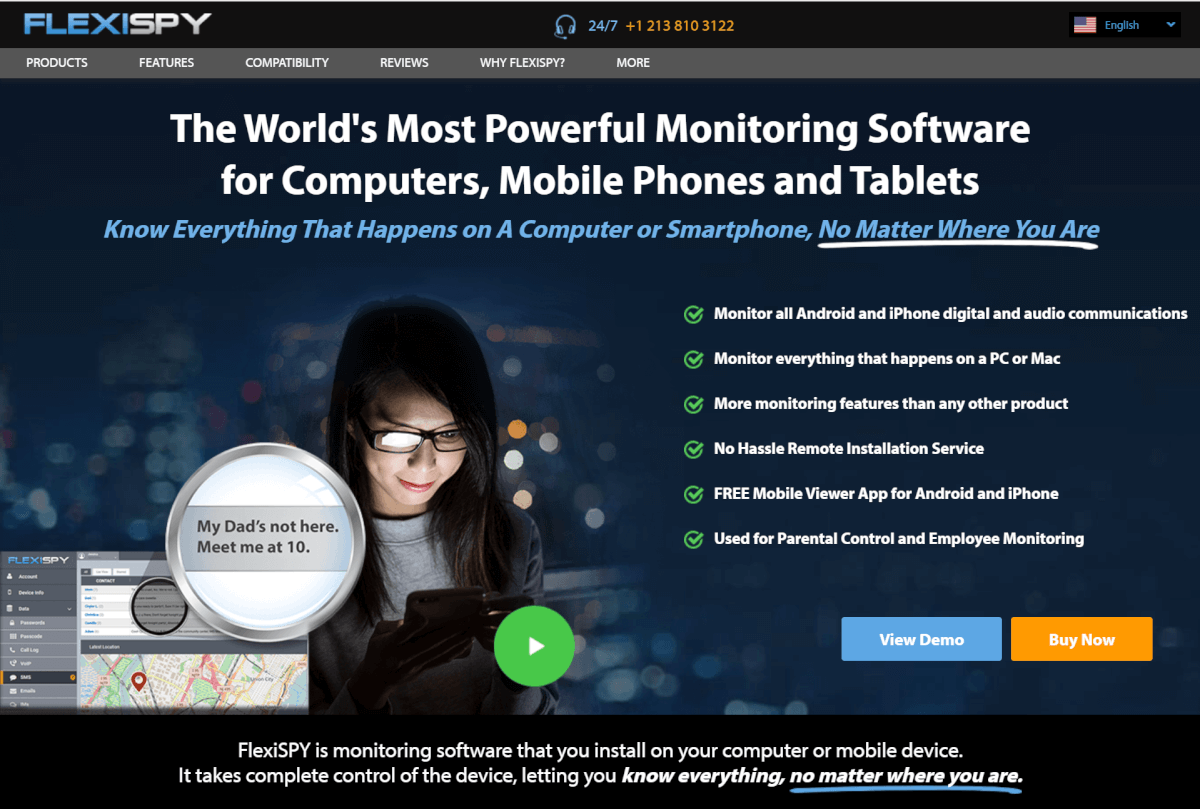 FlexiSpy is the most prominent couple tracker app for iPhone and Android after JJSPY. It is a cross-platform app available for multiple devices. For example, you can use it on Android and iOS devices. Further, you can monitor two smartphones at the same time. It contains almost all spying features that make it one of the best Couple tracker apps. Here are some pros and cons of FlexiSpy:
Pros
You can watch a complete demonstration of the app before purchasing it.
No need to root or jailbreak the device.
You can track two devices at the same time.
It allows you to see call logs, text messages, location, and browsing history.
You can interrupt and intercept incoming and outgoing calls.
Cons
FlexiSpy doesn't allow you to block unknown or spam numbers.
It comes with a limited call recording feature.
2. mSpy Mobile Monitoring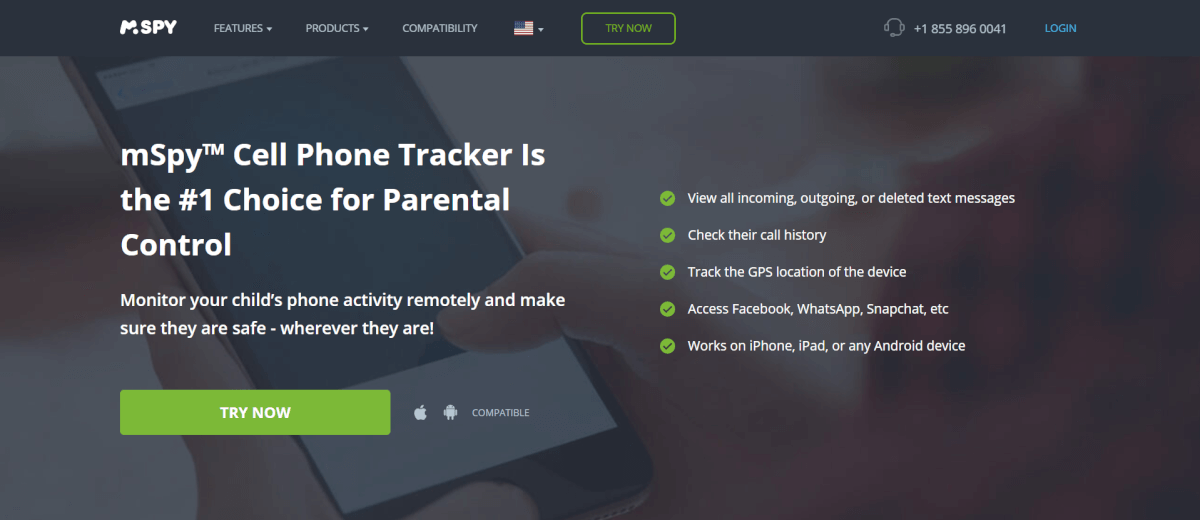 mSpy is another big name in the world of couple tracking apps. It is a reliable app and is compatible with Android and iPhones. The app has good customer feedback that makes it a trustworthy app. You can manage calls on the targeted cellphone using this app. It allows you to block spam and unknown callers.
Pros
The app is undetectable due to its hidden or invisible mode.
No jailbreak and rooting are required for proper functioning.
Customer support is good.
You can access text messages, call logs, location history, etc. using this app.
Cons
mSpy doesn't support desktop monitoring.
You can take screenshots of the currently working app as proof.
3. Cocospy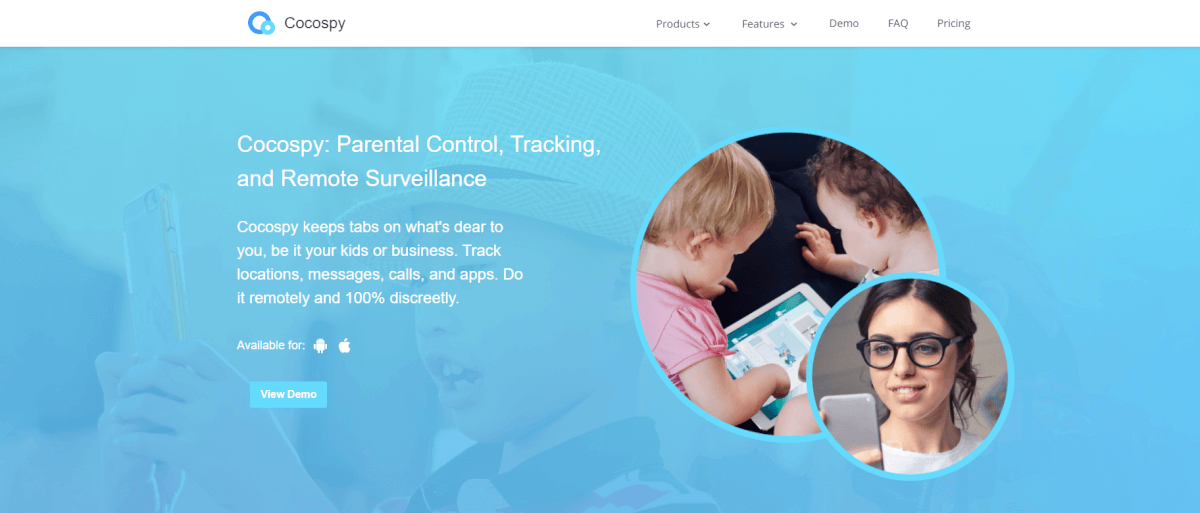 If you are doubtful about the activities of your partner, you can use Cocospy to track his/ her activities. It contains almost all spying features including call logs, instant messaging apps, social media monitoring. Above all, it comes with a keylogger feature which is itself a hacking tool. The keylogger can track the username and password of any application. So you can use these credentials to log in to any account.
Pros
A person with zero skills of computers can easily use this app.
No need to jailbreak or root the device.
It provides a web-based interface for the convenience of a user.
Customer support is up to the mark.
Cons
Cocospy comes with limited call recording feature.
It is a bit expensive app so everyone can't afford it.
You can't monitor desktop systems using this app.
4. XNSPY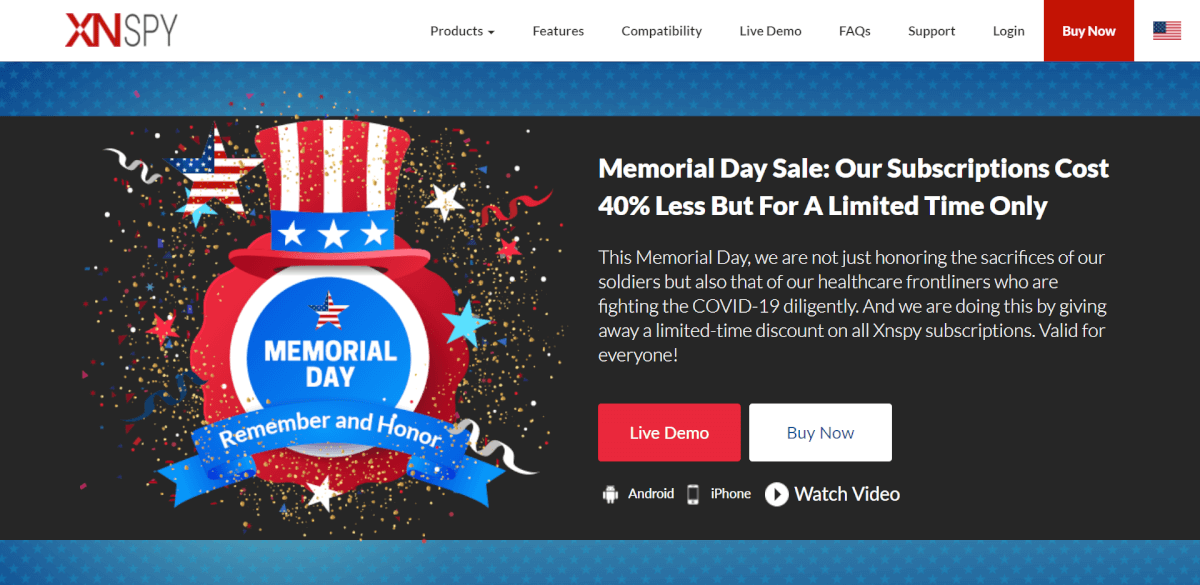 It is another amazing Couple tracker app for Android. XNSPY is also compatible with almost all iOS devices. My most favorite feature of this app is that it maintains the backup of all deleted content. For example, if someone deletes a text message, you can still read that text message. Here are some pros and cons of XNSPY:
Pros
This couples tracking app maintains the backup of deleted files.
You can track the location and monitor the call logs with data and timestamps.
It contains a very imposing layout.
You can have access to the gallery for watching downloaded videos and other graphics.
Cons
The app is not available for desktop monitoring.
It doesn't contain advanced features like live cameras and screen streaming.
The application is quite expensive based on the features it provides.
5. SpyHuman

The main objective of this app to provide the best tracking capabilities to the parents, couples, and employers. This is not a fully-featured spying app couple tracker. Because it comes with very basic features of tracking ranges from text messages to call logs. However, you can still use it to monitor your partner.
Pros
SpyHuman doesn't need rooting or jailbreak for proper functioning.
You can block different apps and websites using this app.
It works in hidden mode so no third-party app can detect its working.
The app contains a very simple layout that makes its usage very easy.
Cons
SpyHuman doesn't contain advanced features like the live microphone or call recording.
Customer support is not readily available 24/7.
It is not a fully-featured spying app so you might need another couple tracker app very soon.
6. ONESPY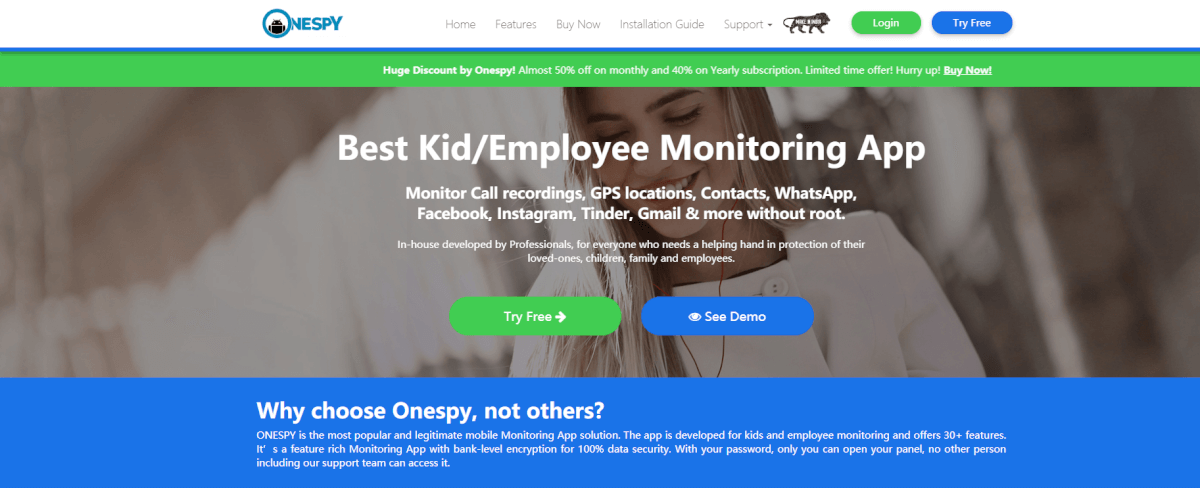 This is one of the amazing Couple tracker apps for iOS devices available on the internet. However, it is the worst app in this list. Many reasons push this app behind in the ranking. For example, this app needs rooting and jailbreak for proper working. It doesn't work in hidden mode so anyone can detect its working. However, this app is still worth to use. Because it gives you many useful tracking features i.e. text messages and calls logs monitoring.
Pros
The app is extremely easy to use due to its simple feature set.
The installation process is very easy because you don't install it secretly.
You can watch its demonstration before purchasing this app.
Cons
It doesn't work in stealth mode.
You need to jailbreak or root the device when using this app.
The app doesn't contain advanced monitoring features.
Frequently Asked Question
Is it legal to use such applications?
These couple tracker iPhone apps are 100% legal to use. Because developers develop these apps for positive use. If you use them positively such as monitoring your kids, it is legal to use. Similarly, you can it to monitor your employees to boost productivity. However, breaching someone's privacy with negative intention makes it unethical and illegal to use.
Is there a way to detect the working of such applications?
No, it is impossible to detect these applications because such apps work in hidden mode. However, some applications work in the visible mode so you can detect that. Make sure that the app works in visible or invisible mode before purchasing an app.
Does it require to access the targeted cellphone physically?
At least, you will have to access the device once physically. After a successful installation, you will no longer need to access that device. You can access the entire data remotely by logging into your account.
Can I use one subscription for multiple devices?
The majority of the apps provide one subscription for one device. You can't install one application on any other device until the app specifies. Most of the time, you will purchase a new copy for a new device.
How will I know that the app has been installed properly or not?
After completing the installation process, you will see an "Installation Completed Successfully" or a similar message on the screen. If you don't see such a message, wait for a while. And, log in to your account and see that the app has uploaded some data there or not. If you don't find any data there, it means that the application hasn't installed properly. Contact customer support for further help.
Wrapping Up
It is very hard for an individual to choose the best free Couple tracker apps. Even, you can't find paid couple tracker apps without any help. However, we have shortlisted top 7 couple tracker apps for iPhone and Android for your convenience.
If you compare the features and prices of all applications, you will come to know that JJSPY stands out among all. Further, the app is available at an affordable price. So we suggest you go with this app because you will hardly find an app with such stunning features at the lowest price!