Calling is one of the most popular ways of communication. Nowadays, there are plenty of calling apps available on the internet such as WhatsApp, Messenger, Line, etc. Do your children spend a lot of time calling their friends or some unknown person?
Are you doubtful about the calling activities of your partner? When you get closer to her, she might stop talking. Right? Are you curious about what she talks with someone else for several hours? If so, thousands of other people are facing the same problem too.
It's not good to blame your partner without any proof. Accusing someone without any proof makes the case much more critical. Therefore, you must collect some proof to make your cheating partner silent. She might be in trouble and unable to share her problem with you. You should know and solve her trouble. Because it will increase her love for you!
You might be thinking that how to collect some solid proofs. We are not only giving you useful suggestions but also guide you to collect evidence. This article explains the top 6 call recorder apps on Android and iPhone for your convenience. Let's get started…
Paid VS Free Phone Call Recorder Spy Apps
If you can find everything free, why other people will spend money to buy paid services. You can find numerous free call recorder apps on the internet. However, the majority of them are fraud, spam, or a waste of time. The rest of the applications don't work at all and even steal your precious data. If you luckily find a free app, that app will contain limited features.
We highly suggest you spend a few bucks to buy a paid app. Because many applications are available at an affordable price. You can purchase an app with a few features. But always buy a paid app because most paid apps are reliable and secure.
There are many paid and free hidden call recorder spy apps available on the internet. Therefore, it is very difficult to find the best of the best apps among all because of tough competition. Further, the majority of the apps come with a similar feature set. That's why customers are very confused about their final selection. Here is a list of top 6 spy call recorder apps for Android:
Part 1: JJSPY – The Best Call Recorder Free Android Spy App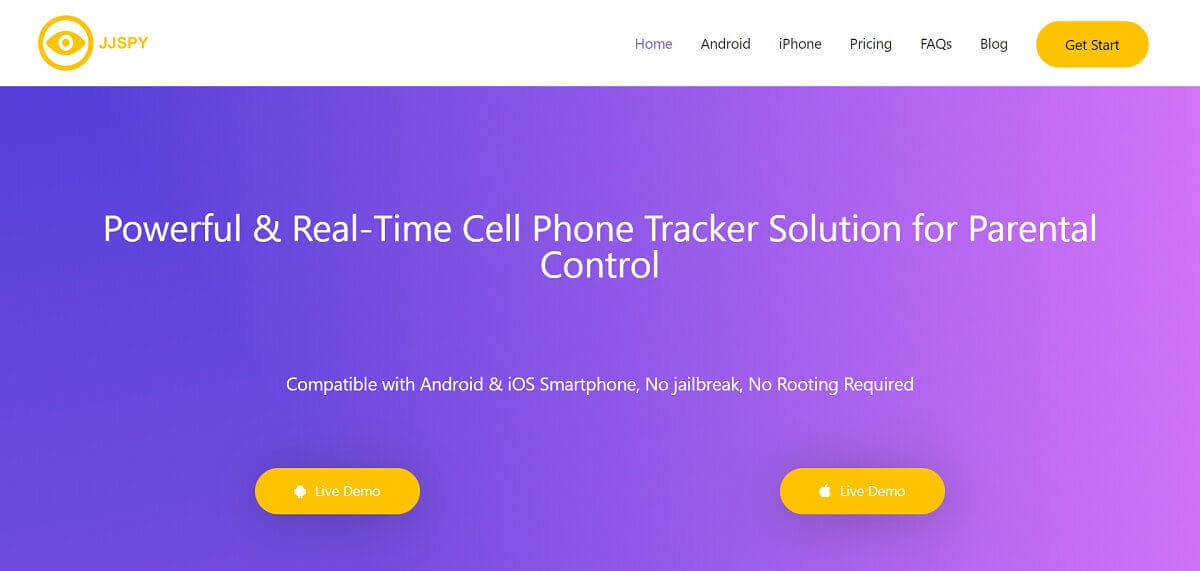 JJSPY is a fully-featured spying app that comes with more than 30 tracking features. You can track real-time location to the browsing history of a targeted device. The app comes with the most robust call recorder.
The main objective of this application to track the activities of kids and employees. Anyone with no technical skills can easily use this application because of its intuitive layout. JJSPY comes with several other exciting monitoring features. As soon as, you know about those features, the call recorder will lose its importance in your sight.
Exclusive features of JJSPY
Here are some hot features of the JJSPY app:
Live Cameras Streaming: You can stream front and rear cameras to monitor real-time activities.
Live Screen Streaming: It allows you to stream the screen of the targeted device.
Call Recorder: JJSPY doesn't only give you access to the call logs but also allows you to record the calls.
Keylogger: It's a hacking tool that can hack the usernames and passwords of different apps.
Live Microphone: You can listen to the live conversation and surround sounds by turning on this feature.
App Messaging: This feature helps you to read the real-time text messages of almost all instant messaging apps.
Screenshot: You can take screenshots of the currently active app using this feature.
The app contains plenty of other useful features such as Take Photo and location history, etc. If you are interested in more features, visit https://my.jjspy.com/demo/android.
The Complete Working Process of JJSPY APP
The working process of JJSPY is very easy and straightforward. You are only three steps away from call recording. Here are the three steps:
Step 1: Purchase a copy of the JJSPY app. Visit the official site for pricing information.
Step 2: As soon as you purchase a copy of this app, you will receive installation instructions via email. Follow the instructions to install the app.
Step 3: After successful installation, JJSPY takes a few hours to upload the entire data on a remote site. Keep reading this article to know the entire process of using a call recorder.
How to Use JJSPY – A Call Recorder Spy App for Android and iPhones
The JJSPY app installation process doesn't take more than a few seconds. After a successful installation, it takes a few moments to upload data on a remote site. The uploading time depends on the speed of the internet. Follow the steps below for call recording:
Open your favorite browser and log in to your JJSPY account.
A well-organized dashboard will appear. In the left menu, click on the "call log" option.
You will see the complete details of incoming and outgoing calls with date and timestamp.
On the left side, you will see the speaker icon. Press the speaker icon for listening to the recorded conversation.
For incoming calls, the speaker icon will be green and the speaker icon will be red in the case of outgoing calls.
On the top corner, you will see a call recorder button. You can turn that button on and off for call recording.
Part 2: Top 5 Spy Call Recorder App On Android and iPhones
Although no app contains exclusive features like JJSPY, here are the top 5 call recorder app on Android and iPhones. These call recorder spy applications are still very powerful and worth to use. I have arranged them from the best to worst on this list. The first app is the best one and the last is the worst one.
1. XNSPY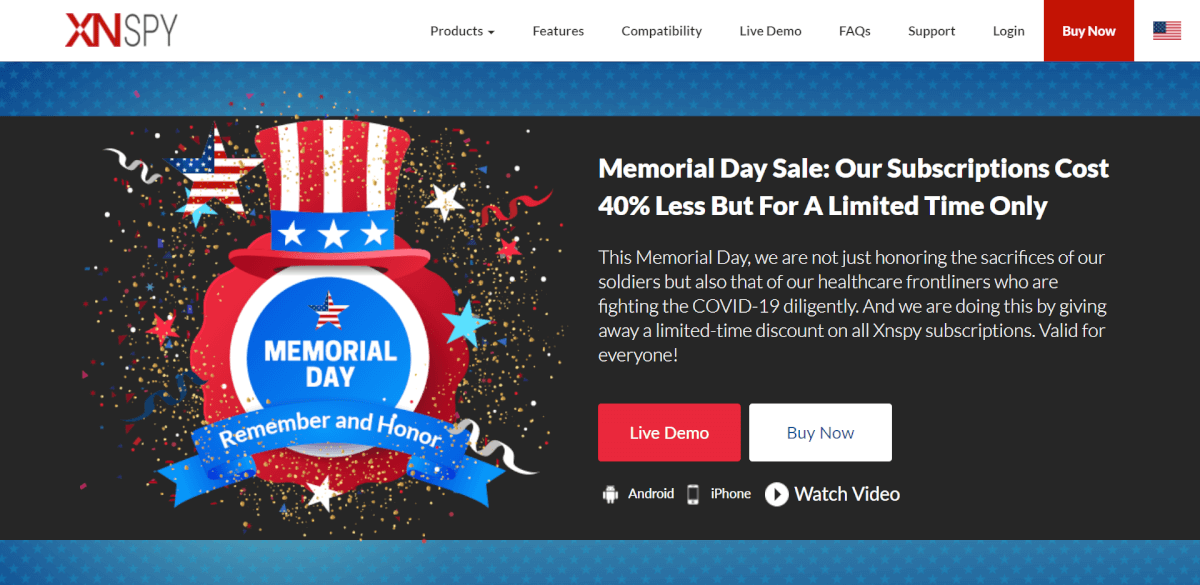 XNSPY is one of the robust call recorder app available on the internet after JJSPY. It gives you the complete information of call logs such as caller name, status, and duration of the call. Further, it allows you to record the calls. Besides calling, it provides many other useful spying features such as browsing and calling history. XNSPY is a powerful app that can grab every bit of information within 24 hours. Here are some pros and cons of XNSPY:
Pros
XNSPY can track the real-time location along with history precisely.
You can use this spy call recorder app without technical skills.
It allows you to record calls, read text messages, and many more.
XNSPY works in stealth mode that makes its detection impossible.
Cons
Although it is easy to use the app Its layout is old-looking.
It doesn't provide cutting-edge features such as live cameras and screen streaming.
The app is not available for desktop monitoring.
2. Spyic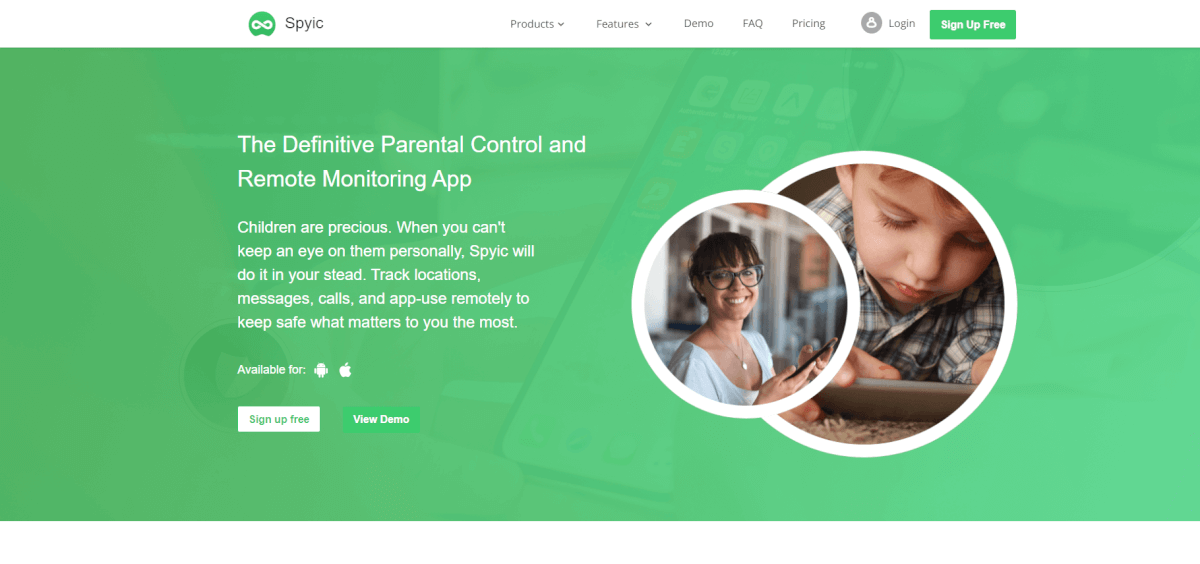 Spyic is an amazing call recording spy app for Android. With the help of this app, you can access the complete call logs history of the targeted smartphone in no time. You can access caller name and call status i.e. incoming and outgoing calls with date and timestamp. Further, it provides complete detail of contact lists. So if a user has saved some information under a caller contact number, you can check that. It provides many other spying features like internet activity and location tracking.
Pros
Spyic doesn't need root or jailbreak the device.
It can track all instant messaging and social media apps remotely.
The app comes with a strong GPS tracking feature to monitor real-time location.
The installation process of Spyic is very simple and straightforward.
Cons
All Android features are not available for iPhone users.
It is a bit expensive app based on the features it provides.
Spyic doesn't maintain any backup of data so you can't access the deleted files.
3. Phonty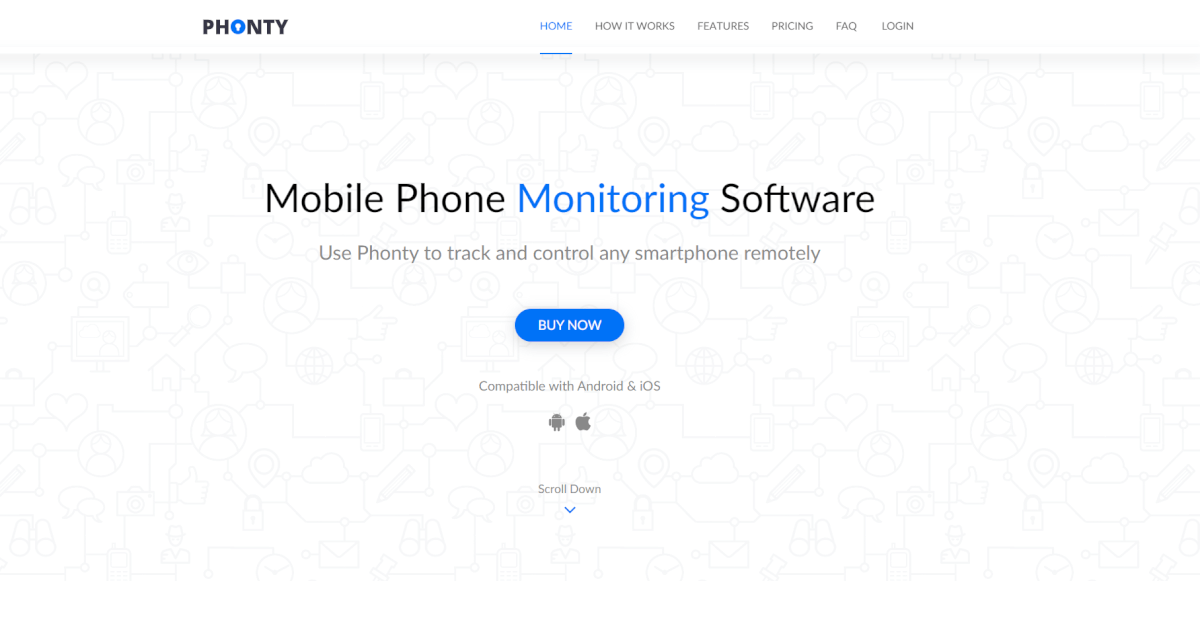 Phonty is not as popular as JJSPY and XNSPY but a very powerful call recording app. I didn't find the most imposing layout of any other app as Phonty has. The layout is one of the most important factors that boost the conversion rate. The app allows you to record calls and surrounding sounds along with many other spying features. You can check call status, call duration, and callers' detail using this app.
Pros
The user-interface has an eye-catching color combination.
You can record calls and other surrounding sounds using this application.
It allows you to check browsing, location, and Wi-Fi history.
It works in stealth mode so no app can detect its working.
Cons
The customer support is not readily available most of the time.
The installation process of the app is not clear.
It doesn't have a good number of total reviews.
Phonty is an expensive app so everyone can't afford it.
4. iKeyMonitor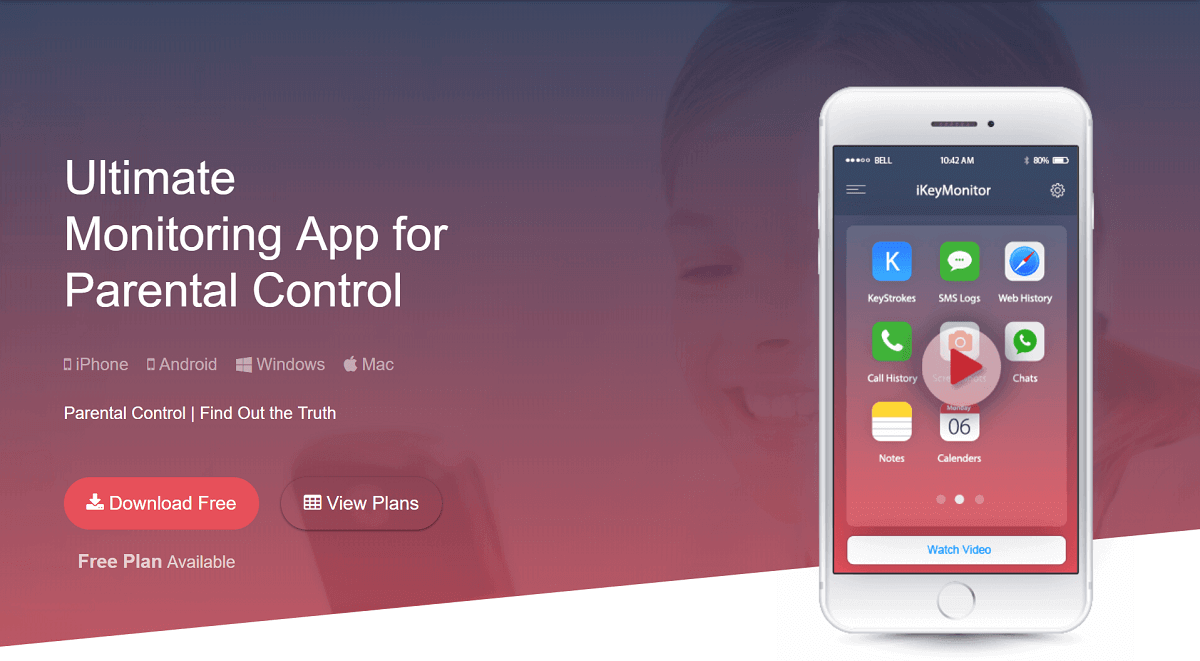 iKeyMonitor is another big name in the world of call recording apps. If you are looking for simple and multiple platform compatible apps, it is the best spy call recorder app for Android. It is one of the few apps that is compatible with multiple platforms like Mac, Windows, iOS, and Android devices. iKeyMonitor is an amazing call recorder app. Here are some pros and cons of this app:
Pros
The app has compatibility with multiple platforms.
It enables you to track social media and other instant messaging apps.
You don't need to have the advanced computer knowledge to use this application.
A web-based layout is there for you to watch all activities.
Cons
The app needs jailbreak and rooting for proper working.
The installation process of this app is not clear.
They don't provide a money-back guarantee if you are not satisfied.
5. ClevGuard

It is the last app in our call recording app choice. The app has earned its place in the top ten due to its stunning features. ClevGuard is an amazing app that can reveal a cheating partner by recording their calls. You can hack text messages, browsing history, and more using this app.
Pros
The app gives you a 30-day money-back guarantee if you are not satisfied.
Updates after purchasing this app are free.
ClevGuard is available for Android and iPhone devices.
Cons
The app is not available for Windows and desktop.
It doesn't provide advanced features like JJSPY and XNSPY.
Frequently Asked Questions
Many people ask different types of questions before buying a call recorder app for clearing their doubts. I have answered some of the frequently asked questions for your convenience. Let's answer the questions one by one:
What makes JJSPY stands out among call recorder apps?
There are many reasons behind the dominance of JJSPY in call recorder apps. First of all, it provides many exclusive features that are missing in any other spy app. Second, customer support is matchless so you can ask for any technical support whenever you want. Third, the price of JJSPY is fair.
Is it possible to record calls without installing software?
Do you think it is possible? It is impossible to record calls without installing software. Such claims are fraud and waste of time. You shouldn't pay attention to the apps that claim so.
Can we install a call recording app remotely on a device?
Installing an app remotely is quite impossible. You need to access the targeted device physically once to install a call recorder app. After installing, you will no longer need to access the device physically.
Can I use free call recorder apps?
You can find many call recorder spy app free on the internet. Free apps don't contain many useful features. For example, you will have to access the targeted device physically each time to listen to the recorded calls. After all, free apps don't work in a stealth mode so their working is visible.
How long call recorder apps take time for installation?
The size of call recorder apps is around 2 MB. So it doesn't take much time for downloading and installing. In most cases, the installation process is completed within a few seconds.
Wrapping Up
We have enlisted the top 6 spy call recorder app on Android and iPhone for your convenience. The main objective of these apps is to use them positively. Therefore, use them constructively. The negative use of such applications makes them illegal.
These apps help you to record calls without leaving your bedroom or office. All apps are good so you can pick any of them according to your need. As we know that all apps are not equal. So we suggest you spend a few extra bucks to purchase an outstanding app like JJSPY for the best results.