You might be thinking is it ever be possible to control Android phones from another phone just like you control a TV from a remote. If it is what you think, my reply is "Yes, you can". Well, I have great news for you if you really want that. Not only you can control the target mobile phone from another phone, but also, you can do a lot more things. Things like spying on it. This can help you to monitor your spouse, kids, or anyone else remotely.
In this article, we will make you familiar with different remote control and spying apps that can work Android to Android. Again, we will go through a solution step by step in order to use an Android tracking app as well. Let us take some steps to know them.
Why use remote control apps?
Well, there could be a long list of reasons why you want to control an android device from another android device remotely. In many cases, it is used by pros to access a device over the wireless network. Also, parents like to use an Android to Android remote control to get complete data about what is going on their kid's smartphone. Sometimes we can use it to download files from a remote device to another remote device present somewhere else. You can also use it to monitor, track or control your employee's or partner's smartphone when required.
How to control an Android phone remotely?
There are certain apps to do these tasks. Some of the popular ones are RemoDroid, TeamViewer and InkWire Screen Share and Assist.
RemoDroid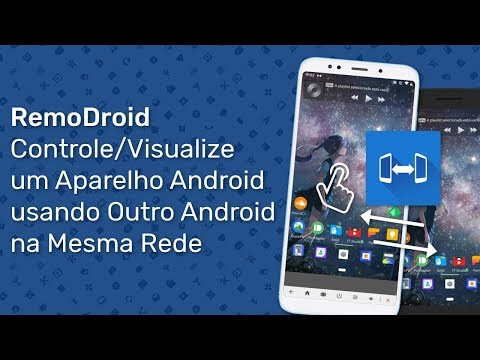 RemoDroid is a lightweight app that facilitates Android to Android remote control. With this app, you can easily control any Android device and other smart devices, like TV. This app can help users to share screens between multiple users and is also defended by a one-time authentication protocol. This authentication mode simplifies the connection process.
TeamViewer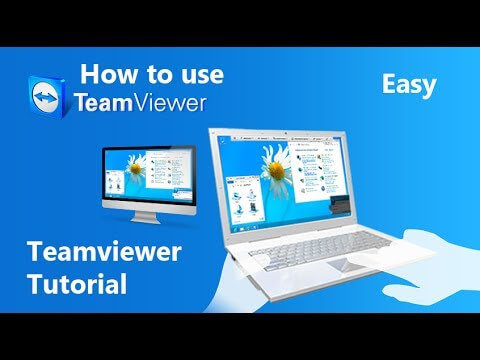 Teamviewer is one of the most widely used application to control remote devices. Teamviewer has a fully personalized solution for Android that can perform the same task without any hassle. You can test its free version and later subscribe to the paid version if you want to get the full benefits of the app.
InkWire Screen Share
InkWire is an amazing app that anyone would like to have on their phone. The uniqueness of this app is that you can mark on the remote screen. This app is mainly used to guide another user on how to use a certain feature. You can also use the voice chat feature once it gets connected.
How to Control an Android Phone Using JJSPY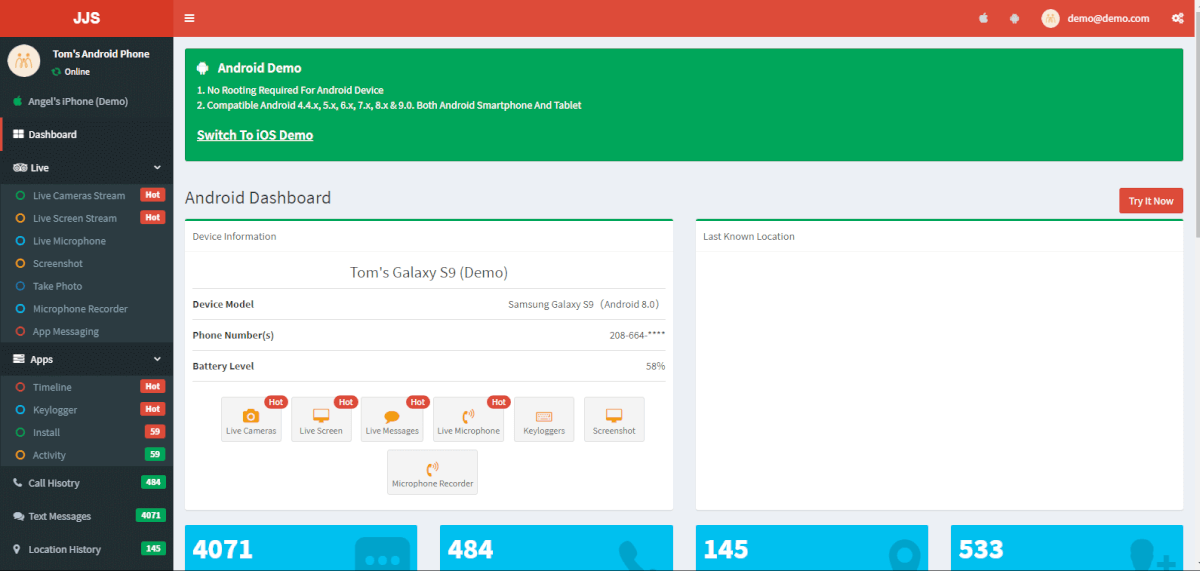 These were the top three apps that are used widely for remote control purposes. But, these apps fail to work when you want to spy on an android device. Spy apps will also provide remotely accessing the target user's camera and microphone. Also, the above-mentioned apps cannot track web browsing history, call logs and app usages. But, nothing to worry, you can use another amazing app called JJSPY. Now, let us know some amazing features that JJSPY provides us that the above apps don't.
Live Microphone Access
JJSPY allows you to remotely access the target device's microphone and stream audio from the target device to your device or the web dashboard. Using this feature, you will be able to hear the live surrounding sound of the user. This feature is the most helpful to detect dangerous situations and to listen secret conversations.
Live camera streaming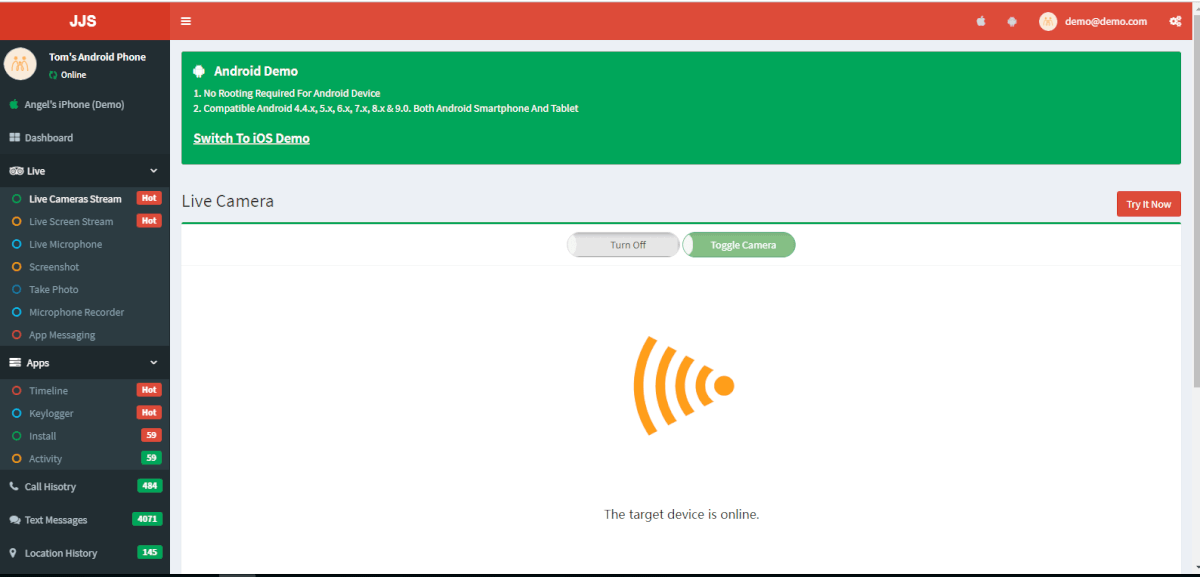 JJSPY allows you to remotely access the target device's front and rear camera and stream video from the target device to your device or the web dashboard. Using this feature, you will be able to view the live environment of the target user. This feature is the most helpful for sting operations.
SMS monitor
JJSPY SMS records the call summary in detail, showing you whom the target device user contacts using SMS. Also, it notifies you about what topic the user often talks about through SMS messages. This is a great feature that can be very helpful to know how the user behaves in reality.
For parents, monitoring on what your children are texting allows you to know better about the behavior of your kids on your back. This feature can also help you to get the signal of any potential danger to your kids. Understanding the social circle of your children allows you to guide them properly if they face some odds in society. You will get a lot of mental satisfaction by knowing that they are not becoming friends with gamblers, kidnappers, sexual predators, or other harmful pupils.
Companies can use this app to detect internal threats in the organization. It's much easier to detect external and active threats than passive threats that are internal in a company. To make sure the company's sensitive information and assets remain safe, it is mandatory to install effective monitoring apps on employees' mobile devices which are offered by the company. In that way, it will be quite easy to catch internal threats. Also, it will help to find proof that employees cheat or steal sensitive information.
JJSPY allows you to keep an eye on employees' SMS messages from all perspectives. With the JJSPY text message and spy app, you can get to know if any employee has done activities harmful to the company and take the required action in time to avoid further losses.
Take screenshots remotely or stream screen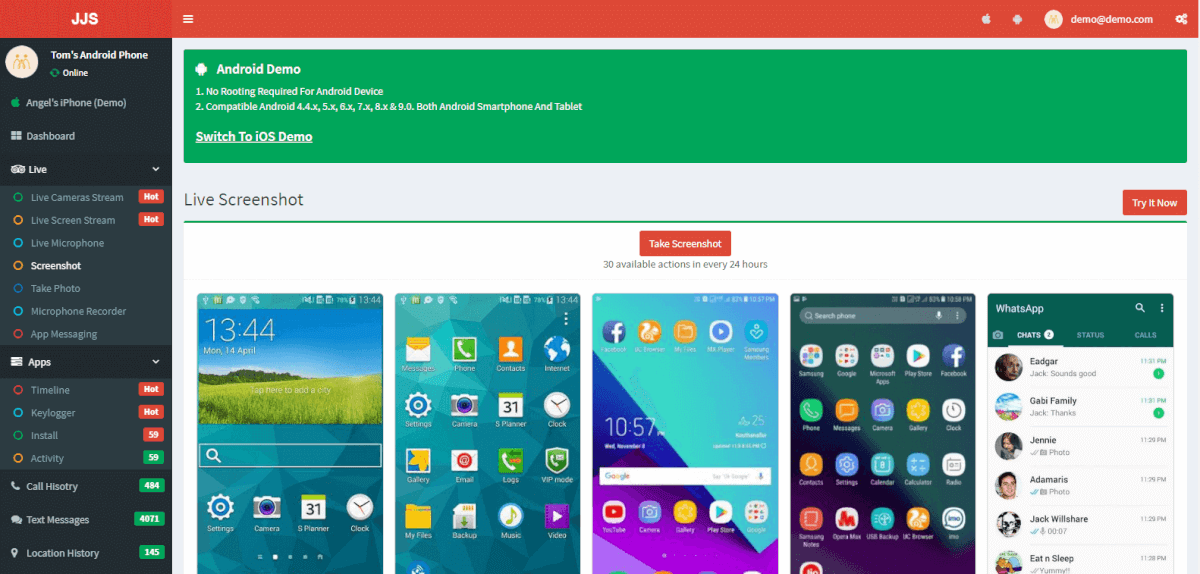 This is an amazing feature that JJSPY has to offer. The feature of taking screenshots provides you a visual representation of what precisely the user is doing on Android phones and iPhones, which play an important role in parental control and employee monitoring. You can also use the spy app to know what your children have done on their devices without your knowledge and whether they need your help and guidance. For example, you can tell whether they are addicted to violent games or engaged in a video chat with strangers.
Keylogger
Keylogger is a very powerful feature that can be of great help to you. No matter you are a parent or an employer, you need this feature to fully track the target phone. Keylogger is an amazing piece of software that can record all the keystrokes on the phone. This helps you know if your child or employee is hiding something from you. Using this feature, you can get to know their email account id and passwords, their web searches and many more. Using this you can also get an idea of their thinking and psychology. Once you smell something fishy is going on, you can take appropriate actions.
SIM change history
JJSPY also alerts you if the target device changes the SIM card on the device.
Stealth mode
A major problem faced by these spy apps is they can get detected. But, JJSPY runs absolutely on stealth mode. It does not display the app launcher icon on the device's app drawer. So, the target user has no idea about what is going on in the background.
View calendar
A lot of people use the calendar these days. This app helps them to be more efficient in their daily task management. This app allows you to keep track of the target device's calendar. When you get access to the calendar, you can know the entire day's schedule and get a detailed idea about the jobs the target is performing daily, weekly and monthly. If there is something suspicious, you can take timely action on it.
App usage report
Another amazing feature of the app is the app usage report it provides. The app records all the app usage history and reports it in the web dashboard. This is helpful to get an idea of what apps your kid is using and how much time he/she is engaged in the mobile device. When you detect that you kid is using the device more than needed, you can take appropriate action. You may worry that your teenagers are interested in apps for adult content and dating. JJSPY allows you to detect if any such app is installed and being used on your children's phones.
How to set up this control app
Setting up this app is pretty smooth. First, you will have to buy a copy of JJSPY. And then, install the app on the target phone and follow the instructions provided. Now, you are done. You can view all the data from the target phone on the web dashboard which is accessible from any Android device, iOS device or computer. Simple, isn't it?
Coming to the conclusion, you can control the Android phone from another one. But, which type of app is more suitable depends on your needs. Both types of apps have premium plans that are paid. As of my need, I choose spy apps like JJSPY to control a remote device. But, if you want to control a client's Android phone for tutorial purposes, you can choose apps like InkWire Screen Share and Assist. Hope you got your answer. Thank You.